KID-S Chairman
Yohei Ishikawa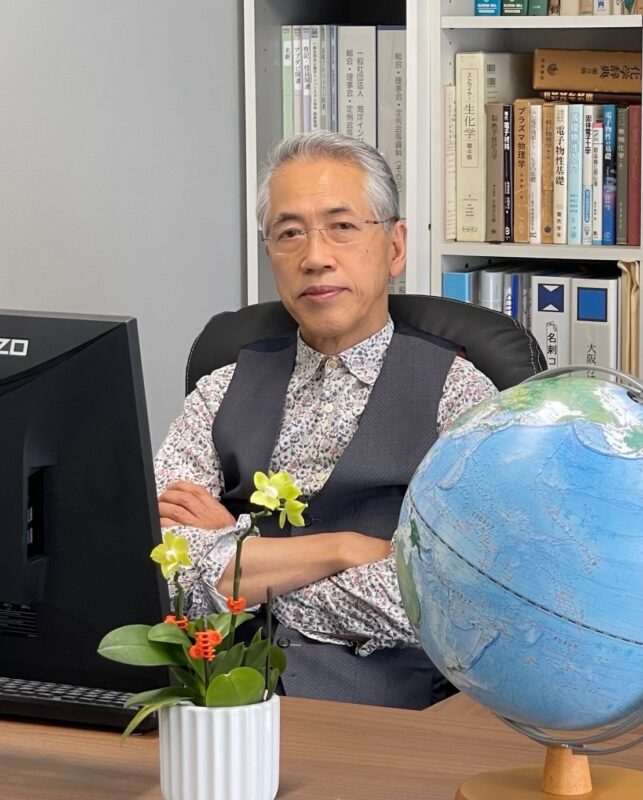 Seven years have passed since the establishment of the Kaiyo Inverse Dam Association in 2015.
The basic technology of marine inverse dams, which accumulate and equalize the abundant renewable energy of the ocean on the same place as power , has steadily progressed.During that time, the many environments surrounding energy in Japan have changed significantly. 
One is the complete liberalization of electric power, and the other is the full-scale introduction of renewable energy.
Both of them seem to have greatly contributed to the qualitative improvement and the revitalization of Japanese industry.
The main renewable energies in the ocean in Japan are considered to be solar, wind, and wave power.
It has the world's 6th largest EEZ (Exclusive Economic Zone). Therefore, it is clear that Japan has the potential to become one of Leading renewable energy country in the world.
The efficient use of marine renewable energy will lead to a reduction in GHG(greenhouse gases) and a significant improvement in energy security.
We have continued research on marine inverse dams in order to introduce this enormous amount of renewable energy.
This device works as a regulating power supply to equalize the variability of renewable power sources and to balance supply andemand. Also, in order to secure the absolute amount, we considered the use of sea areas with high renewable energy density to be the most important. 
Therefore, it has become essential to use EEZ sea areas that do not interfere with radio wave systems and other industries.
We have been researching basic technologies that can be used in deep sea areas.
Generally speaking, it can be said that it is easy to use deep offshore wind power and wave power that make use of the maritime climate with stable wind conditions.
In addition, we can expect to create stable renewable energy by combining it with large-area marine solar power generation.
Since all devices are floating in deep sea areas, micro power transmission technology is effective for electrically connecting them. We are considering an offshore energy platform that utilizes the huge buoyancy of a floating type marine inverse dams whose waterlines don't change.
This platform will lead to effective utilization of the EEZ sea area, which has not been sufficiently used until now.
For the development of Japan's 21st century marine industry, we look forward to the participation of many industries and academia.
What is the Kaiyo(Marine) Inverse Dam Concept?
Purpose and background
In Japan's long-term energy policy, the expansion of the use of renewable energy is expected from the perspective of improving the energy self-sufficiency rate, which is closely related to global warming and security.The introduction of renewable energy has expanded rapidly, centering on solar power generation, through the FIT (Feed-in Tariff) system. However, due to restrictions such as limited land and deforestation, there are growing expectations for highly efficient offshore wind power. In order to make renewable energy the main power source in Japan, the utilization of the ocean is an essential condition. In particular, the use of EEZ (Exclusive Economic Zone), which have an abundance of renewable energy, has sufficient potential to cover Japan's electricity demand.
Thinking about collaboration between natural and social sciences,the Kaiyo(Marine) Inverse Dam Association promotes research and development.Furthermore, industry, government, and academia will work together to expand the use of all kinds of offshore renewable energy, using power storage technology and microwave power transmission technology as strategic technologies.
The Purpose of the Association's activities
Utilization of vast EEZ and improvement of international of electric power business
Realization of a flow-type energy society and full self-sufficiency
Logistics revolution using unmanned marine transportation and ensuring absolute safety
Creation and development of the 21st century marine industry
Protection of marine biodiversity and activation of water purification capacity
Profile
Name
KID-S:Marine Inverse Dam Society
Chairman
Yohei Ishikawa
Date of establishment
10-1-2014
Address
#4-C Kyoto square building
233 Oshiaburanokojicho Nakagyo-ku,
Kyoto-shi, Kyoto-fu 604-0052
Japan
Tel
+81-75-741-6082